Food Safety: Produce
---
Produce Safety Rule
November 27, 2018
Posted by: Jean Weese
Produce (fruits and nuts, fungi, root, leafy, sprout and vine-stalk vegetables) is the number one cause of foodborne illness in the United States. These outbreaks account for nearly half of all foodborne illnesses.
A new produce safety rule focusing on setting the first-ever federal regulatory standards for production, harvest and handling of fruits and vegetables will subject growers to inspection by the Food and Drug Administration (FDA) or Alabama Department of Agriculture and Industries.
The Produce Safety Rule is part of the FDA's Food Safety Modernization Act (FSMA), passed in 2011. Alabama Extension is partnering with the Alabama Department of Agriculture and Industries to prepare farmers to meet the food safety standards set by the regulation.
Who Does the Produce Safety Rule Affect?
Not every grower of fruits and vegetables will be covered by the rule. So how do you know if you will need this training?
Do you:
Grow only for personal or on-farm consumption?
Sell less than $25,000 in produce annually?
Grow and sell only these crops? Asparagus, beans, beets, cashews , cherries, chickpeas cocoa beans, coffee beans, collards, sweet corn, cranberries, dates, dill, figs, ginger, hazelnuts, horseradish, lentils, okra, peanuts, pecans, peppermint, potatoes, pumpkins, winter squash, sweet potatoes or water chestnuts?
Grow only produce that will be further processed in a manner that will kill pathogens?
If your answer to any of these questions is 'yes', you are exempt from this training requirement.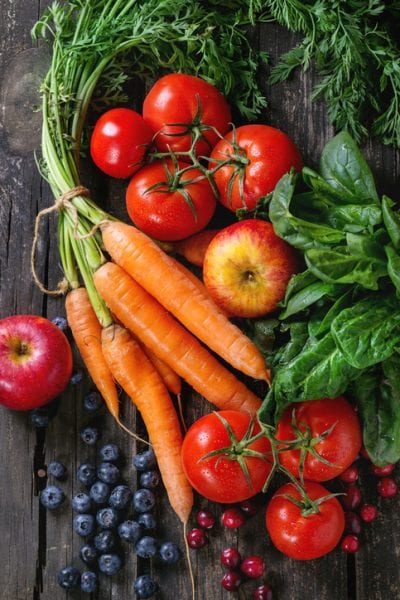 If you answer 'no':
Are your farm's annual food sales less than $500,000?
Do you sell more than 50 percent of your annual food sales to restaurants and retail food establishments (including direct-to-store sales) located in your state or within a 275 mile radius; and/or to consumers through direct marketing?
If you answered 'yes' to both 1 and 2, your farm may be eligible for a qualified exemption and you are not required to attend this training.
If you answered 'no':
Are the food sales from your farm:
Over $500,000 annually? Your compliance date is Jan. 26, 2018.
Less than $500,000 but over $250,000? Your compliance date is Jan. 28, 2019.
Between $25,000 and $250,000? Your compliance date is Jan. 27, 2020.
Alabama Training
Under this rule, fruit and vegetable growers will be subject to inspection by the FDA or the Alabama Department of Agriculture. Therefore, farmers must complete a one-day produce safety training course.
The course will cover:
Worker health, hygiene and training
Agricultural water for production and post-harvest use
Biological soil amendments
Domesticated and wild animals
Equipment, tool buildings and sanitation
Contact your county Extension office for information on upcoming trainings.