Finance & Career
---
Money Management Calendar
September 29, 2021
Posted by: Theresa Jones
Good money management is a habit. It is an everyday task, especially if you need to stick to a plan to make ends meet. Alabama Extension's Money Management Calendar can help you see where your money is going day by day.
The calendar is a financial management tool for you and your family to help you learn to reach financial goals by planning your expenses, keep track of spending records for financial decision-making and taxes, and remember payment and due dates.
The Money Management Calendar can be used as an overall guide for the entire year or for short-term planning. It includes planning charts for income and expenses with sample charts to help explain how to use them. You'll also find good money management tips and budget suggestions.
2022
Download a PDF of Money Management Calendar 2022, FCS-2570.
2021
Download a PDF of Money Management Calendar 2021, FCS-2457.
For questions about accessibility or to request accommodations, contact Extension Communications and Marketing at 334-844-5696 or extcomm@aces.edu.
---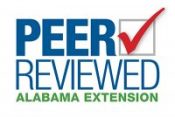 Theresa Jones, Regional Extension Specialist, Family Resource Management and Workforce Development, Auburn University
Revised August 2021, Money Management Calendar, FCS-2570