Farming
---
AUBURN UNIVERSITY, Ala. – Today's chicken egg costs 140% more than one year ago. Demand for eggs has progressively increased since 2009, exacerbating the current expense that consumers are feeling in their wallets. Many egg-related experiences–such as cooking breakfast or dyeing Easter eggs–will cost much more than previous years. Dennis Brothers, an Alabama Cooperative Extension System associate professor, said the cause for this price increase is supply and demand.
A Tale of Two Viruses
Perhaps the easiest direction to point an unhappy finger is that of Highly Pathogenic Avian Influenza (HPAI) and COVID-19. The one-two punch of these diseases during the last few years has impacted the poultry industry and other food resources, contributing the primary reason for surprised faces in supermarkets.
"To dispel a myth that one may have heard going around, the low supply of eggs combined with expensive prices is not the result of a feed-company or egg-company conspiracy," Brothers said. "The steep increase in egg prices is simply economic supply and demand working as expected."
Just in 2022, Alabama witnessed two confirmed diagnoses of HPAI in noncommercial flocks. This sent many poultry producers on even higher alert regarding biosecurity (i.e., security from exposure to harmful biological agents).
Other states also recorded HPAI events in commercial and backyard flocks. According to a USDA report, as of March 24, 2023, approximately 811 flocks–323 commercial and 488 backyard– have been diagnosed with HPAI in the United States, dating back to January 2022. These diagnoses affected more than 58 million birds in 47 states.
"The industry had a slight downturn during and after the early COVID-19 era, but as people started cooking more at home, they also needed more eggs," Brothers said. "As people started eating out again–often at sit-down restaurants–more eggs were used. That high demand was then met by the sudden low supply in 2022. Low supply meeting high demand leads to higher prices as more buyers compete for a diminished resource."
Brothers said egg producers are also sharing the pain of inflation–spending more on necessary resources for farming eggs. For example, feed ingredients–such as corn–have sustained high market prices for two years. Labor shortages and shifting fuel prices have also prevented farmers from making a profit.
What is expected for future egg prices?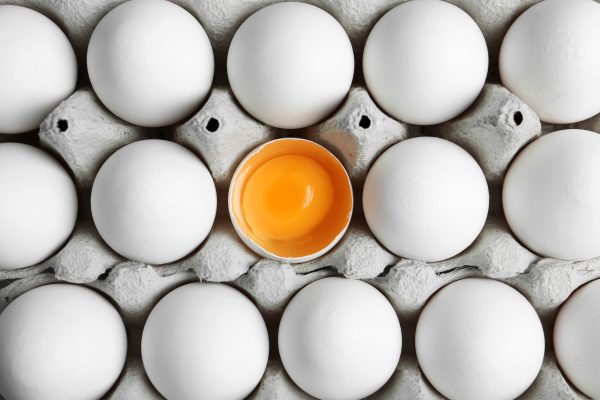 The future of egg prices is not an easy prediction. However, Brothers and other experts have reasonable expectations for the industry in a post-COVID-19 climate.
"In the short term, egg prices are starting to decline and may reach a reasonable level," Brothers said. "As egg producers aggressively molt and repopulate their birds as fast as possible to try to capture profit as well as maintain business operations, the lower post-holiday demand period may help keep prices down. However, we are quickly approaching Easter with historically the highest demand for eggs all year. That increase in demand on the not-so-fully-replenished hen numbers may push prices back up."
Because of the severity of HPAI, some poultry growers are literally having to start over from scratch. Many farms are family-owned, and some are operated by aging generations. This factor may deter some farms from repopulating or cause farms to change ownership. HPAI has caused the poultry growing business to be an uncertain, risky business because of the potential for instantaneous loss of investment.
On the Sunny Side
Brothers said even though egg prices at the grocery store may provide a few gasps, eggs are still mostly affordable. The refrigerator-value of eggs at home have tilted consumers to use them more sparingly, ensuring that there is no waste and changing perspectives of this protein-rich resource.
To learn more about egg prices, read the Extension Brief, Is the Egg Market about to Crack?, available at www.aces.edu. More information on the poultry industry is available under the Poultry section of the Alabama Extension website.