Coastal Programs
---
Oyster Farming Mobile App
August 20, 2019
Posted by: William Walton
The Oyster Farming app is a tool to help simplify the day-to-day activities of oyster production. The app allows commercial oyster farmers to input, store, and share harvest information. Although the app was created with Alabama producers in mind, it is useful for producers across the country.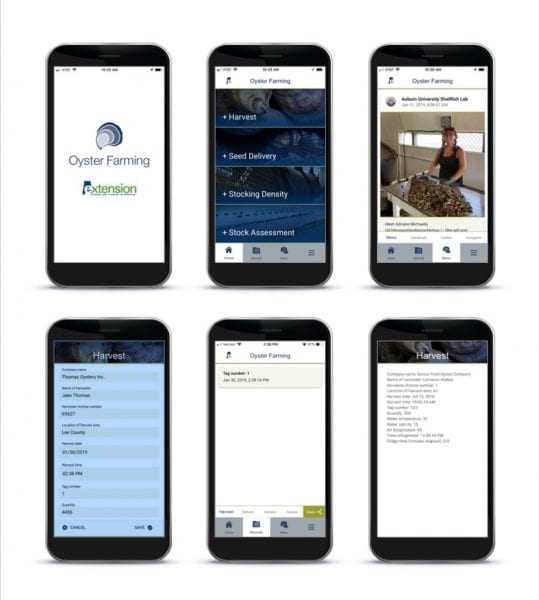 Features
The app includes several customized calculators that help producers determine the number of shellfish seed delivered (with a record of that number within confidence intervals), that assist in achieving desired stocking densities and that help estimate current stock on a farm.
Users can also track the latest news from the Auburn University Shellfish Lab Facebook, Twitter, and Instagram feeds. The app features a section to submit questions to the Extension water resources team and the Auburn University Shellfish Lab.
Download for Free
The Oyster Farming app is available as a free download on both the Apple and Google stores. Download the app from the Apple Store here and also from Google Play here.