SerPIE: Synergistic Efforts to Reduce Pharmaceuticals in the Environment
December 14, 2018
Posted by: Karnita Garner, PhD
What is SerPIE
SerPIE is the acronym for Synergistic Efforts to Reduce Pharmaceutical Impacts on the Environment

The program offers a one-health approach to minimizing environmental impacts.

SerPIE highlights the connection between pharmaceutical drugs, personal care products, and pollution by tackling tough topics like the opioid crisis and giving the public information to safeguard their home and the environment

.
Objectives
To improve literacy concerning local environmental health issues by offering resources that enable citizens to safeguard their homes and the environment from PPCPs
To accentuate the benefits of using safe, effective methods to dispose of expired and unwanted pharmaceuticals.
 Activities and Components
Environmental Education Workshops
National Drug Take‐Back Drives
Web‐based Repository (WWR)
Research‐based data and information
Science‐oriented Video Collection
Training Forums for Extension Personnel
SerPIE_ASEMP Mentorship Program
Lock Your Meds Campaign
What is the problem?
Pollution of soil and water resources by pharmaceuticals and personal care products (PPCPs) is a serious environmental issue.
PPCPs are described as any product used by individuals for personal health or cosmetic reasons or used by agribusiness to enhance the growth or health of livestock.
PPCPs such as aspirin, caffeine, and nicotine were discovered in wastewater treatment plants more than 20 years ago. Since then, PPCPs have been detected in surface and groundwater, soils, biosolids, and drinking water worldwide.
Individuals and animals are largely responsible for PPCPs entering the environment through use, excretion, and improper disposal of unwanted medications via flushing or trash.
In 2008, the Associated Press revealed that concentrations of pharmaceutical drugs were found in the drinking water supply of nearly 41 million Americans.
Although the human impacts of pharmaceuticals in the environment (PIE) are inconclusive, research studies indicate that outreach programs are needed to address PIE issues.
Unless more action is taken, more and more PPCPs will pollute the environment and will continue to be stockpiled in homes.
*References are available upon request.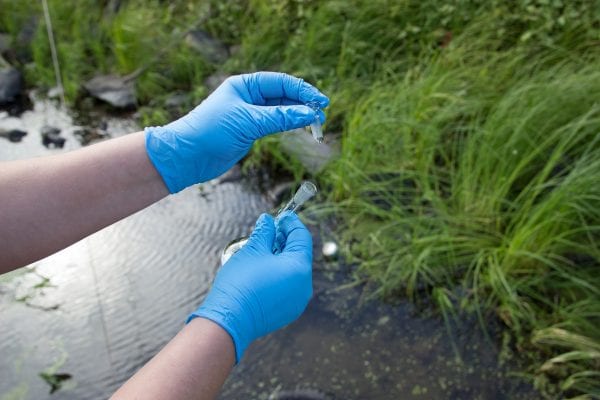 What's in your soil and water?
Types of PPCPs
Prescription drugs
Over‐the‐counter drugs
Therapeutic drugs
Veterinary drugs
Nutraceuticals (dietary supplements)
Fragrances
Cosmetics
Sun‐screen products
Diagnostic agents
Source of PPCPs
Agribusiness
Human activity
Residue from manufacturing pharmaceutical drugs
Residue from hospitals
Illicit drugs
Veterinary drug use (i.e., antibiotics and steroids)
Impact of PPCPs
Feminization and behavior changes in fish species
Induced reproduction in shellfish
Accumulation in crop roots, leaves and stems (i.e., soybeans)
Alteration of the biological activity of human cells
Impacts on insect physiology
Antibacterial resistance in soil microbes
An adverse population‐level response in not‐target wildlife (i.e., vultures)

What can I do to help?
The National Institute of Drug Abuse reports that approximately 54 million people have used medication for nonmedical purposes in their lifetime. Many of these drugs are obtained from medical cabinets in the homes of friends and relatives.
"Be apart of the solution, not the problem!"Apply Greendocvick's (2009) Green Strategies
Responsible Prescribing
Prescribe what is needed in small quantities
Provide education on proper disposal practices
Prescribe beginner or starter packs of medicine
Be familiar with drug eco‐toxicities
Responsible Disposal
Store medicine away from children and pets
Don't flush or throw medicine away
Utilize the National Drug Take‐Back Program
Utilize local pharmacy Take‐Away Programs
Responsible Consumption
Don't share or sell medicine
Use medicine as directed by your physician
Purchase medicine in smaller quantities
Lock your medicine in a secure cabinet
For additional disposal methods visit: www.epa.gov/ppcp http://www.deadiversion.usdoj.gov/drug_disposal/takeback/index.html
Contact Us
St
ate Office

Alabama A&M University
(Madison County & Statewide)
Dr. Karnita Garner
Office: (256) 372-8331
Email: kfg0003@aces.edu
Urban Centers
Dale and Houston Counties
Phillip Carter
Office: (256) 794-4108
Email: phillc2@aces.edu
Elmore, Autauga and Montgomery Counties
Roosevelt Robinson
Office: (256) 270-4133
Email: robinrl@aces.edu
Mobile and Baldwin Counties
Jack LeCroy
Office: (251) 574-8445
Email: jml0003@aces.edu
Morgan and Lawrence Counties
Allyson Shabel
Office: (256) 974-2464
Email: ams0137@aces.edu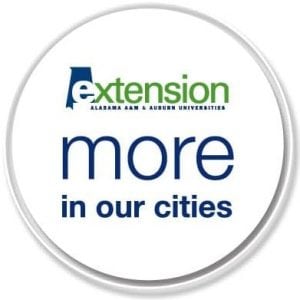 Did you find this helpful?