Aquaculture
---
Aquatic Resources Programs and People
October 11, 2018
Posted by: Russell A. Wright
in Aquaculture
The Aquatic Resources Program provides science-based Extension programming in the areas of aquaculture, private pond and lake management, coastal resources, commercial and recreational fisheries, aquatic resource conservation, and aquatic resources K–12 curriculum development. Our team consists of statewide specialists and area specialists located strategically around the state as well as natural resource regional agents and county coordinators. Together, we provide educational programming, workshops, seminars, and diagnostic services with emphasis on environmental stewardship, best management practices, and economic viability.
PROGRAMS—Rural
Alabama Working Waterfront
Expected Outcome: Provide assistance to communities in implementing strategies recommended by the Alabama Waterfront Access Study Committee through technical assistance, facilitation, and information sharing. Provide workshops to community planners on these strategies.
Angler Education
Expected Outcome: Help anglers acquire a better understanding of fisheries resource management, angling techniques, and the importance of critical aquatic habitats.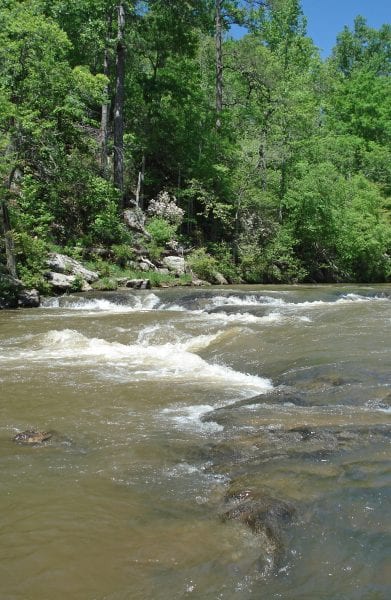 Aquatic Nuisance Species
Expected Outcome: Raise awareness of management decisions on personal habits that would minimize the spread of noxious and invasive species. Report spread of noxious and invasive species to new areas.
Development of Alternative Species and Systems
for Aquaculture
Expected Outcome: Successful diversification of the aquaculture industry to include practices such as in-pond raceways, indoor systems, and intensified traditional pond systems. Species development will include hybrid bluegill, yellow perch, tilapia, and inland marine shrimp.
Harmful Algal Blooms (HAB) in the Southeast
Expected Outcome: Catalog the presence and types of bluegreen algal bloom in surface waters across the Southeast; provide information as to the causes and implications of HABs, and train individuals in agencies and the public to sample blooms.
Implementation of Resiliency Index for Communities
Expected Outcome: Implement and evaluate the Gulf of Mexico Alliance Community Resiliency Index. Decrease natural hazard damage in communities.
K–12 Aquaculture/Aquascience Education
Expected Outcome: Increase math and science teaching capacity using aquaculture as a teaching platform. Use the Extension website to provide educational aquaculture information to educators and the public, and provide ongoing support to teachers that use aquaculture as a teaching tool.
Oyster Mariculture in Alabama
Expected Outcome: Establish a clean, sustainable industry along the Alabama coast through the establishment of profitable commercial off-bottom oyster farms.
Pond to Plate
Expected Outcome: Improve production efficiency, quality, consistency, and competitiveness of Alabama catfish geared to consumer demand.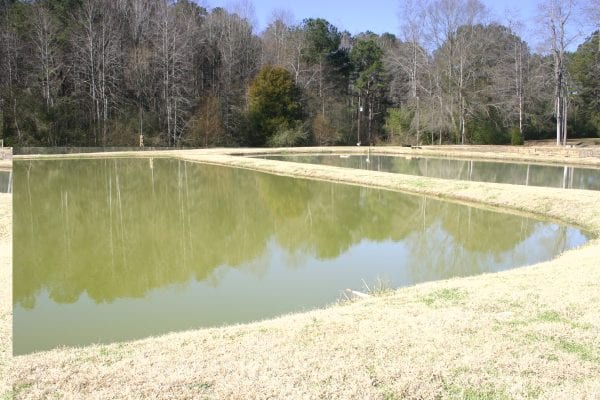 Recreational Fish Pond Management
Expected Outcome: Improve the satisfaction and enjoyment of owners with their recreational ponds; increase their knowledge to be better consumers of pond management products and services.
Not all programs are offered in every county.
Rural and Traditional Programs are conducted by Auburn University personnel.
CECs are County Extension Coordinators.
REAs are Regional Extension Agents.
PEOPLE
Coordinator
Russell A. Wright, Specialist
(334) 734-4932, wrighr2@aces.edu
Specialists
Eve Brantley: (334) 740-4425, brantef@aces.edu
Jesse A. Chappell:  (334) 321-1597, chappj1@aces.edu
David J. Cline: (334) 744-2688, clinedj@aces.edu
Terry Hanson: (334) 844-9207, trh0008@aces.edu
William G. Hemstreet: (334) 624-4016, hemstwi@aces.edu
Claude E. Reeves: (334) 726-4095, reevece@aces.edu
Jody A. Thompson: (251) 438-5690, thomp13@aces.edu
William C. Walton: (251) 654-3392, wcw0003@aces.edu
P.J. Waters: (334) 703-5012, waterph@aces.edu
Gregory N. Whitis: (334) 352-2482, whitign@aces.edu
Agents and CECs
Andrew J. Baril, REA, Walker County: (205) 388-6893, ajb0012@aces.edu
Spenser E. Bradley, REA, Morgan County: (256) 303-4924, seb0043@aces.edu
Arnold M. Brodbeck, REA, Baldwin County: (251) 259-6507, brodbam@aces.edu
Patrick Cook, REA, Chilton County: (334) 850-6837, mpc0005@aces.edu
Jordan D. Graves, REA, Pike County: (334) 672-4826, jdg0041@aces.edu
Norman V. Haley, REA, DeKalb County: (256) 630-4248, nvh0001@aces.edu
John P. Ollison, REA, Choctaw County: (334) 422-1743, ollisjp@aces.edu
Kelvin L. Perkins, REA, Russell County: (334) 321-8208, perkike@aces.edu
Ronald W. Britnell, CEC, Morgan County: (256) 612-7587, britnrw@aces.edu
Theodore B. Gilbert, CEC, Russell County: (334) 329-1130, gilbetb@aces.edu
Charles M. Simon, CEC, Covington County: (334) 504-2113, simoncm@aces.edu
Jimmy D. Smitherman, CEC, Montgomery County: (334) 850-0343, smithji@aces.edu
George L. Tabb, CEC, Bullock County: (334) 850-7419, tabbgeo@aces.edu
Roger C. Vines, CEC, Coosa County: (256) 401-3388, vinesrc@aces.edu