Alabama Extension at Alabama A&M University
---
The Urban Difference: Report 2018
November 11, 2019
Posted by: Wendi Williams
*This is part 1 of 9 from The Urban Difference: Report 2018
Today, the Alabama Cooperative Extension System serves 1.4 million people or 1 in 3 Alabama residents.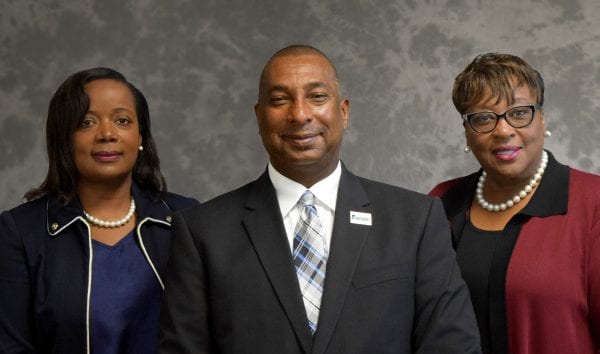 From the Administrators
The national landscape of Cooperative Extension has shifted dramatically over the last year. As the needs of our audiences, available funds, and the way in which people learn and gather information changes, so must Extension be ready to adapt and change.
We are proud to say that Alabama Extension at Alabama Agricultural and Mechanical University is responding to these national trends with renewed enthusiasm for the future of Alabama communities.  Our specialists and urban regional agents have expanded outreach beyond the nine Urban Centers to 26 counties across the state.  We delivered educational programs and services to more than 1.8 million people in 2018.  We also developed 10 new partnerships and submitted 10 major proposals that generated $1.4 million in new grant funding.
However, our work does not stop there. We have applied for additional funds totaling more than $2 million that, when approved by the United States Department of Agriculture, will allow us to expand our operations to serve not only state, but global audiences. Our continued expansion is reflected in the data below, and we expect this growth to continue as we progress through 2019.
2018 CONTACTS: 1,878,346
► DIRECT CONTACTS: 186,234
80,929 Health & Nutrition
58,232 Urban 4-H Youth Development & Volunteerism
23,099 Home Grounds, Gardens, & Home Pests
10,931 Forestry, Wildlife & Natural Resource Management
7,016 Family & Child Development
4,916 Consumer Sciences & Personal Financial Management
1,111 Business & Community Development
► INDIRECT CONTACTS: 1,692,112
962,934 Newspapers
440,000 Radio
159,419 Social Media
117,024 Newsletters
12,735 aces.edu/urban
Continue to:
Part 1 – The Urban Difference: Report 2018, From the Administrators
Part 2 – The Urban Difference: Report 2018, Urban 4-H Youth Development & Volunteerism
Part 3 – The Urban Difference: Report 2018, Animal Science & Forages
Part 4 – The Urban Difference: Report 2018, Consumer Sciences & Personal Financial Management
Part 5 – The Urban Difference: Report 2018, Economic and Community Development
Part 6 – The Urban Difference: Report 2018, Family & Child Development
Part 7 – The Urban Difference: Report 2018, Forestry, Wildlife, & Natural Resources
Part 8 – The Urban Difference: Report 2018, Home Grounds, Gardens & Home Pests
Part 9 – The Urban Difference: Report 2018, Human Nutrition, Diet & Health
Download the complete pdf file publication: UPN-2155 The Urban Difference: Report 2018