Alabama Extension at Alabama A&M University
---
Success Story: Dothan Teen Nature Club
April 25, 2022
Posted by: Kerry Steedley and Karnita Garner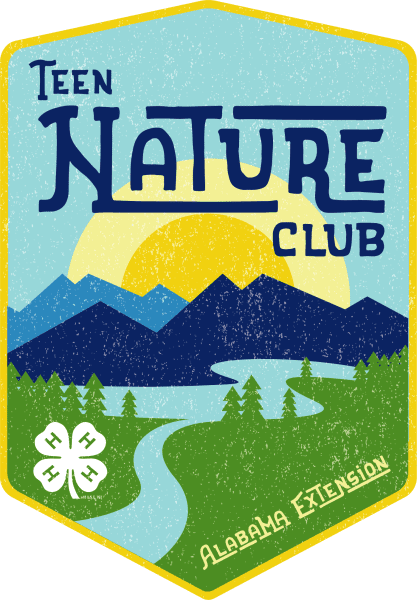 With increased urbanization and the use of technology, youth are spending more time indoors. In 2021, this trend remained the same during the height of the COVID pandemic. The shift to a more sedentary lifestyle, however, reduced interaction with the natural environment. Two community educators seized an opportunity to engage young people in outdoor activities through the Dothan Teen Nature Club.
Nature Partnership
Urban Regional Extension Agent Kerry Steedley and Kristen North, youth service manager for the Dothan Houston County Library System, created an afterschool program to advance environmental outreach at Alabama Extension at Alabama A&M University. Through the Urban Environmental Science Education Program (UESEP), the Dothan Teen Nature Club was created to offer youth a chance to explore nature and improve environmental stewardship skills.
For example, youth in grades 6 through 10 engaged in lessons adapted from curricula, such as Project Learning, Project WILD, Project Flying WILD, Project WILD Aquatic, and Project WET. The students were also encouraged to join Alabama 4-H.
The club was marketed online, via social media, and at the Dothan Houston County Library.
Program Activities
The Dothan Teen Nature Club offered seven sessions from September 2 to December 9, 2021. The first two sessions were delivered virtually to mitigate the spread of COVID-19. The remaining five sessions were delivered in person once the outlook was optimistic. Social distancing and masks were also required. Take-home handouts, as well as self-paced Nearpod lessons, were provided. Nature Club bags, pocket field guides, plant presses, field journals, magnifying lenses, posters, and mason bee house kits were shared among the youth. Thirteen students have joined the club to date.
Program Results
Qualtrics surveys, polls, and interactive activities were incorporated to assess program outcomes. Program evaluations revealed that many of the topics presented were unknown to the youth. For those that attended more than one session, the average number of sessions attended was over five. The youth reported knowledge gains in several new skills, such as evaluating a stream's water quality using a pollution tolerance index or using a dichotomous key to identify trees. When rating their overall experience with the program, 100 percent of the participants:
Gained a new skill through the Dothan Teen Nature Club.
Found the sessions interesting, with 83% reporting "very interesting."
Wanted additional sessions.
Found the take-home handouts interesting, with 83% reporting "very interesting."
Overall Impacts
Overall, evaluation results indicated increased knowledge of natural resources, forestry, and wildlife concepts. The students now understand how different parts of ecosystems are related. Many participants also discovered their passion for natural resources. In short, the Dothan Teen Nature Club nurtured a sense of environmental stewardship among the youth.
Other persons supporting program development and delivery include Regional Extension Agents Bence Carter, Doug Summerford, and Arielle Hooks. Guest presenters included Choctawhatchee Riverkeeper Mike Mullens and Jatin Patel, a wildlife management professional.
The pilot project was supported by funding from the Wiregrass Resource Conservation and Development Council and the USDA-NIFA Renewable Resources Extension Act Program.