Alabama Extension at Alabama A&M University
---
Human Nutrition, Diet & Health -The Urban Difference: Report 2018
November 11, 2019
Posted by: Wendi Williams
*This is part 9 of 9 from The Urban Difference: Report 2018
The Right Track to Good Health
Combining nontraditional learning experiences with leadership opportunities from across program disciplines, aids in promoting healthy youth development practices.
The underlying causes of obesity are complex. Factors such as genetics, lifestyle and environment all play a role, particularly in low-income urban communities and among people of color. These communities and populations are less likely to have access to healthy food and recreational green spaces for physical activities. As the adult obesity rate remains consistent in the state, the story is not much different for Alabama youth. Thirty-six percent of children age 10-17 are obese or overweight. That's why organizations like Alabama Extension are working with Alabama residents to turn these numbers around.
The Technology Enhancing Exercise and Nutrition (TEEN) program enables teens to develop healthier lifestyles by eating nutritional meals, increasing physical activity, and using digital technology such as apps, exergames, and websites to engage young people. Survey data among 1,500 youth indicated that tweens (children ages 9-12) and teens (ages 13-19) did not consume enough fruits (10.2%), vegetables (10.4%) and low-fat or fat free dairy (29%). However, 81% drank sodas daily.
As a result of participating in TEEN, 665 youth:
Increased their knowledge of nutrition, nutrients, food labels, portion control, and chronic diseases by 16% from 406 (61%) to 512 (77%).
Increased their intake of vegetables by 21% from 140 (21%) to 246 (37%).
Increased physical activity to 60 minutes, 3-5 days per week.
Logged 830,000 steps, burning an average of 488 calories.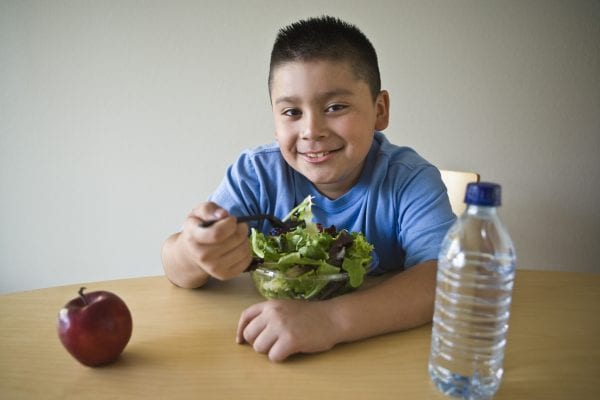 Urban EFNEP
Alabama Urban EFNEP participants are well on their way to meeting health standards and are less inclined to spend money on junk food and rising healthcare costs.
While TEEN focuses on improving the health of young people, the Urban Expanded Nutrition Education Program (Urban EFNEP) is targeted to low-income individuals and families, particularly Hispanic populations in North Alabama.
Hispanics like other minority populations in America have a high rate of diet-related diseases such as obesity, heart disease, cancer, stroke, and diabetes. The obesity rate among Hispanic men and women over the age of 20 is 78.4% compared to 68.5% among non-Hispanic whites. The obesity rate among Hispanic children 6-11 years old is 48.8% compared to 40% among non-Hispanic white children of the same age. And 61.3% of Hispanics age 2-17 compared to 56.3% of non-Hispanic whites were directed by a health professional to eat a healthy diet. Programs like Urban EFNEP are available to assist Hispanic families in getting on the right track to good health.
In 2018, Urban EFNEP reached 378 adults, compiling data that revealed the following:
359 (95%) adults showed improvement in eating more fruits and vegetables, drank less soda and other sugary beverages, and/or cooked dinner at home.
321 (85%) adults exercised at least 30 minutes, built and strengthened muscles, and/or made small changes to become more active.
333 (88%) adults either washed hands before preparing food, washed all items and surfaces after cutting raw meat or seafood, did not thaw frozen food at room temperature, and/or used a meat thermometer.
352 (93%) adults either cooked dinner at home, planned meals before shopping, surveyed food stock before shopping and/or made a grocery shopping list.
2019 References
Arbor Day Foundation. (2019). Benefits of trees. Retrieved from https://www.arborday.org/trees/benefits.cfm.
GreenBlue Urban. (2019). 9 reasons our cities need mature urban trees. Retrieved from https://www.greenblue.com/na/9-reasons-our-cities-need-mature-urban-trees/
Musu, L., Zhang, A., Wang, K., Zhang, J., & Oudekerk, B. A. (2019, April). Indicators of School Crime and Safety: 2018. National Center for Education Statistics, U.S. Department of Education, and Bureau of Justice Statistics, Office of Justice Programs, U.S. Department of Justice. Wash-ington, DC.
North American Association for Environmental Education. (n.d.) Stanford analysis reveals wide array of benefits from environmental education. Retrieved from https://cdn.naaee.org/sites/default/files/eeworks/files/k-12_ student_key_findings.pdf.
Office of Minority Health. (2017, September 15). Obesity and Hispanic Americans. Retrieved from https://minorityhealth.hhs.gov/omh/browse. aspx?lvl=4&lvlid=70.
Thompson, B. (2018, July 11). The top 10 benefits of environmental education. Retrieved from https://www.greenprophet.com/2018/07/the-top-10-benefits-of-environmental-education/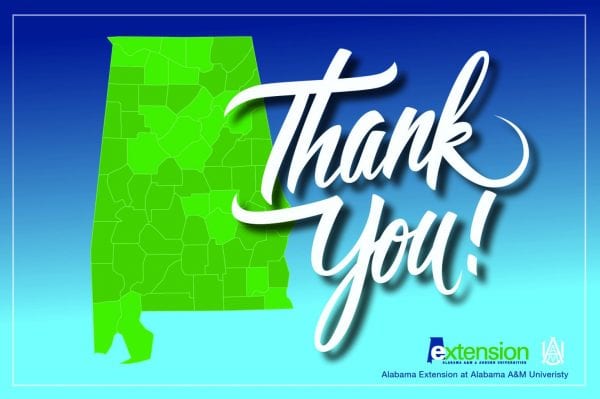 Special thanks to program partners, participants, Alabama Extension staff, and other valuable stakeholders who make our work possible.
Continue to:
Part 1 – The Urban Difference: Report 2018, From the Administrators
Part 2 – The Urban Difference: Report 2018, Urban 4-H Youth Development & Volunteerism
Part 3 – The Urban Difference: Report 2018, Animal Science & Forages
Part 4 – The Urban Difference: Report 2018, Consumer Sciences & Personal Financial Management
Part 5 – The Urban Difference: Report 2018, Economic and Community Development
Part 6 – The Urban Difference: Report 2018, Family & Child Development
Part 7 – The Urban Difference: Report 2018, Forestry, Wildlife, & Natural Resources
Part 8 – The Urban Difference: Report 2018, Home Grounds, Gardens & Home Pests
Part 9 – The Urban Difference: Report 2018, Human Nutrition, Diet & Health
Download the complete pdf file publication: UPN-2155 The Urban Difference: Report 2018