How to Start A 4-H Club in Your Area
AUBURN, Ala. – 4-H is a learn by doing youth development program. Alabama 4-H is the youth development and education program of the Alabama Cooperative Extension System.
What is 4-H?
The 4-H motto is, "To Make the Best Better", which is exactly what the organization strives to do. Extension specialists and agents work to develop life skills and provide educational programs for youth.  4-H also values individuality, skills, talents and interests. Members have the opportunity to participate in numerous activities that promote creativity, critical thinking, leadership, citizenship and relationship building. It also encourages youth to step out of their comfort zones.
Joy Maxwell Scott, a 4-H specialist with Alabama Extension, said, "4-H is a great youth development organization for youth 9 through 18. It gives youth opportunities to breakout of their shell and gain leadership skills through various, diverse programs. 4-H offers many different programs including activities involving livestock, chickens, dogs, rockets, drones, leadership, citizenship and healthy living."
What is basic information to know?
Clubs are open to youth ages 9 to 18, and they can join or start clubs that spark their interests. Children ages 5 to 8 can participate in Cloverbuds.
Members do not pay dues, however, there are exceptions if your group participates in special projects.
In most cases, volunteers run the club but 4-H Foundation Regional Extension Agents help guide them (4-H FREA).
What kind of clubs are there?
There are many different types of 4-H clubs including Neighborhood Clubs, Community Clubs, Special Interest or Project Clubs, Cloverbuds, Community Service Clubs, Home School Groups and Virtual Clubs. There is a 4-H club program that will cater to the needs of just about any group.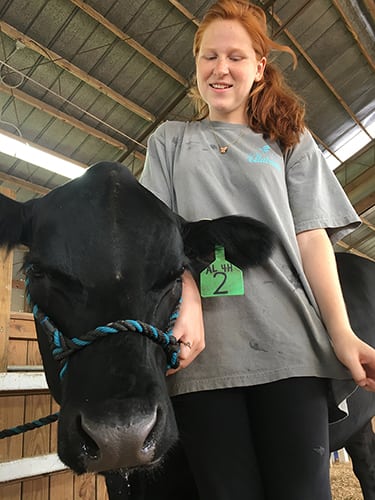 The most popular clubs are basic clubs, community clubs and special interest clubs. Basic clubs and community clubs involve families and youth in the same neighborhood or nearby community, and they do basic activities on a broad spectrum of interests. Special interests clubs are becoming more popular, because members can participate in specialized activities. Examples of special interests clubs are shooting sports, horse clubs, chick chain and livestock.
How do I get started?
The process of starting a club is easy. The following criteria are required to obtain a charter:
Must have five or more members
Have one or more adult leaders (21 and over)
Develop club rules and identify initial areas of club interests
Elect officers
Decide on an official club or group name
The first step to starting a club is to reach out to your local 4-H FREA.
If 4-H is something that interests you or your child, but starting a club is not an option, look for established 4-H clubs near you. If you want to join or find out more about 4-H, contact your county Extension office.
Did you find this helpful?