Have a Blast at 4-H Summer Camp
AUBURN, Ala.— The Alabama Cooperative Extension System and Alabama 4-H host 4-H Summer Camp at the Alabama 4-H Center each year. The Alabama 4-H Center is located on Lay Lake near Columbiana, Alabama in Shelby County. The center accommodates many stations for campers to actively participate in.
Campers ages 9 to 14 are sure to be in good hands during their stay. All instructors are first aid and CPR certified, lifeguard certified, have cleared background checks and have completed a two-week summer camp training. Chaperones are Extension staff and Extension volunteer leaders. They have cleared background checks, completed 4-H overnight and have chaperone training. Not to mention, they are also all eager to teach and play!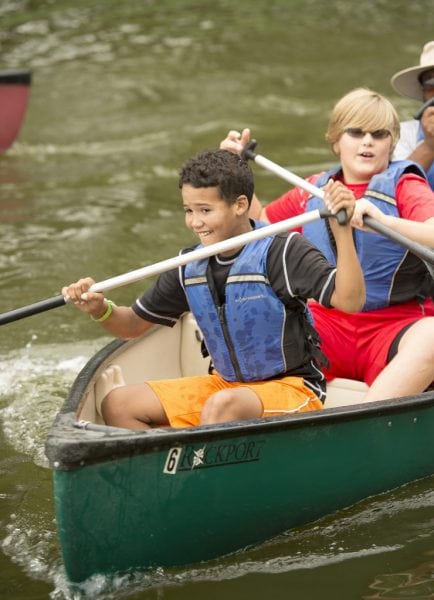 "4-H Summer Camp teaches campers about loving the outdoors, as well as getting out of their comfort zone," said Amy Walker, Science School director of environmental education. "The values of Head, Heart, Hands and Health all work together to create a fun, safe and educational summer camp experience. Any camper will tell you 4-H Summer Camp is the best three days of their lives."
4-H Summer Camp Activities
There are various activities at camp each summer. Archery, canoeing, swimming, sports games, team building activities and dance are just a few.
Experience the Coosa River on a paddle board. Construct and launch rockets in Rocketry class. Learn many knowledgeable skills in activities you might only find at 4-H camp!
The 4-H Summer Camp staff plans and works diligently to shape the lives of young campers. Each activity has a well-thought idea behind each obstacle.
One example is climbing wall. Climbing wall is a high ropes element that empowers campers to push aside fears and encourage each other to climb to a new level. The giant swing offers students a chance to face their fears while also depending on their group. Wild West Survivor is a great intro to survival skills with a wild west twist. Students will learn, among other skills, how to start fires with steel and flint. Participating students will also learn how to make simple shelters.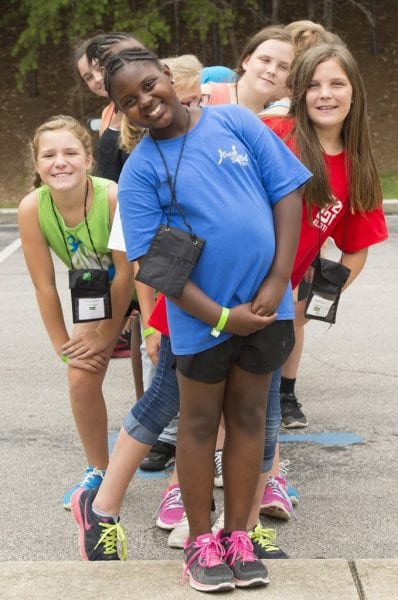 On the first night, campers compete in a Camp Olympics. Each group will be challenged in different relay races. The second night campers also enjoy a tailgate party. Campers participate in sport-themed activities as well as a dance party under the pavilion.
4-H Summer Camp is an unforgettable opportunity filled with fun and rewarding experiences found only at this camp. Campers are sure to have a blast and return home with valuable life lessons and much confidence and determination.
"Summer camp is my favorite time of the year. These campers are always full of energy and eager to try new activities. I look forward every week to watching these campers push themselves to be the best friend, encourager and camper they can be," said Walker.
4-H Summer Camp Registration
Camps are held in June, so check with your county or regional agent for specific sessions. The camp rate includes three days and two nights lodging, six meals, a summer camp t-shirt, snacks and enjoyable summer activities. The deadline for having your registration completed and fee paid is April 30. Deposits are due by March 1 and final payment by May 1.
Did you find this helpful?